December 27, 2021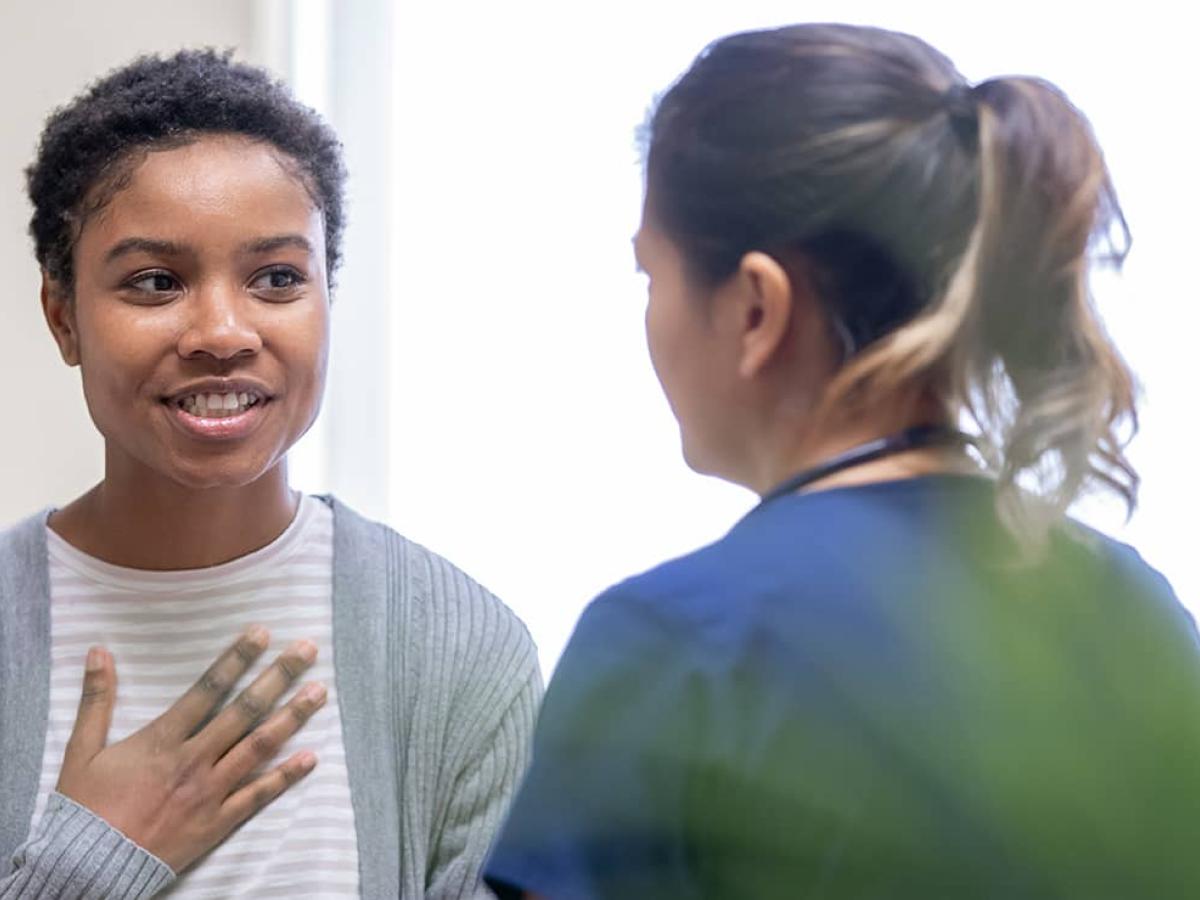 Every generation tries to exceed the achievements of the one before it. Millennials — people born between 1981 and 1996 — are no different. They are better educated, more tech-savvy and more diverse than previous generations. But when it comes to long-term health and wellness, the millennial generation may be falling short.
According to the Blue Cross Blue Shield (BCBS) American Millennial Health Report, millennials have higher rates of chronic diseases, such as diabetes, depression and high blood pressure than Generation Xers (born 1965 to 1980) did at the same age. What's more surprising, the decline in their health begins as early as age 27. With over a third of millennials now closing in on age 40, regular health care and preventive action are becoming more important than ever.
The good news is it's never too late to make changes to your health. Millennials should consider taking these steps to turn it around:
Find a Primary Care Provider
Searching the internet to self-diagnose a rash or visiting urgent care for your constant headaches may get you quick answers and relief. But trusting a medical professional to manage your health care can have a positive impact on your overall health both now and in the future.
Primary care providers (PCP) can personalize your care, give a full-picture diagnosis and refer you to the specialists and resources you need. They get to know your health history and offer preventive care, such as checking blood pressure, managing obesity and screening for cancer. These steps can be vital in diagnosing chronic conditions early or avoiding them altogether.
Although there are many benefits to having a PCP, only two out of every three millennials with health insurance have one. Choosing a PCP may feel overwhelming. But following a few steps will help you find a doctor who is right for you and your lifestyle:
Ask for recommendations: It can make you more comfortable to know that a friend, co-worker or family member has had a good experience with a doctor.
Check with your insurance company: Choosing a provider who is in-network for your insurance will help keep costs down.
Find a doctor who meets your health needs: PCPs include family medicine doctors (who treat all ages) and internal medicine doctors (who treat adults). If your family history includes a specific disease, look for a PCP who has experience with that condition.
Think about logistics: If your doctor's appointments are easy and convenient, you'll be more likely to make them a regular occurrence. See if your doctor offers evening, weekend and virtual appointments, and find out if they offer additional services like lab work, X-rays and a pharmacy in the office.
Make a change if needed: If your first visit didn't leave you feeling confident, comfortable and heard, then you may want to keep looking for a different doctor and practice.
Learn more about primary care providers
Make Health Appointments a Priority (Especially if You Are a Woman)
Having a PCP in place is all well and good, but it's not particularly helpful if you don't go often enough. Getting your health checked on a regular basis is important for anyone hoping to prevent chronic conditions. And if you're a millennial woman, it's especially important. According to the BCBS report, women in the millennial generation are 20% less healthy than men in the same age range. The biggest health issues for women? Major depression, type 2 diabetes and endocrine (hormonal) conditions.
All women over the age of 20 should get recommended cancer screenings and be aware of their cholesterol levels, blood pressure and risk of heart disease. If you notice symptoms, check in with your PCP instead of putting it off or trying to self-diagnose. These preventive actions can identify issues early and may protect you from developing chronic disease later in life.
Don't Ignore Behavioral and Mental Health Issues
Research has shown that millennials are more likely to have mental health conditions, including major depression, attention deficit hyperactivity disorder (ADHD) and behavioral disorders related to alcohol, tobacco and substance use when compared to the overall U.S. population. What's more, approximately 92% of millennials said COVID-19 had a negative impact on their mental health. The added stress caused an increase in the lifestyle behaviors associated with more serious behavioral health conditions listed above.
Behavioral health conditions and mental health conditions, if left untreated, can greatly affect your physical health. Nearly one-third of millennials have behavioral health conditions. That makes them twice as likely to develop a chronic physical condition associated with the heart or digestive system, such as high blood pressure, coronary artery disease, Crohn's disease and ulcerative colitis. Even mild depression and anxiety can increase your risk of chronic conditions like heart disease, hypertension, diabetes and asthma.
The good news is that treatment for behavioral and mental health conditions is more accessible to this generation than ever before. Your PCP can provide mental health services or refer you to a behavioral health specialist.
Consider the Cost of Chronic Conditions
Before you skip your next doctor's appointment, you may want to consider the cost of your decision — and we don't mean a cancellation fee.
Research shows that what you'll spend on medications alone increases dramatically with each chronic condition you develop. Living with just one chronic disease nearly triples prescription expenses when compared to people living with no chronic conditions. Develop a second chronic condition and you'll be paying five times more than someone without chronic disease.
Taking steps to protect your health now can save you big in the future: financially, physically and mentally.
---
Next Steps and Useful Resources