September 24, 2023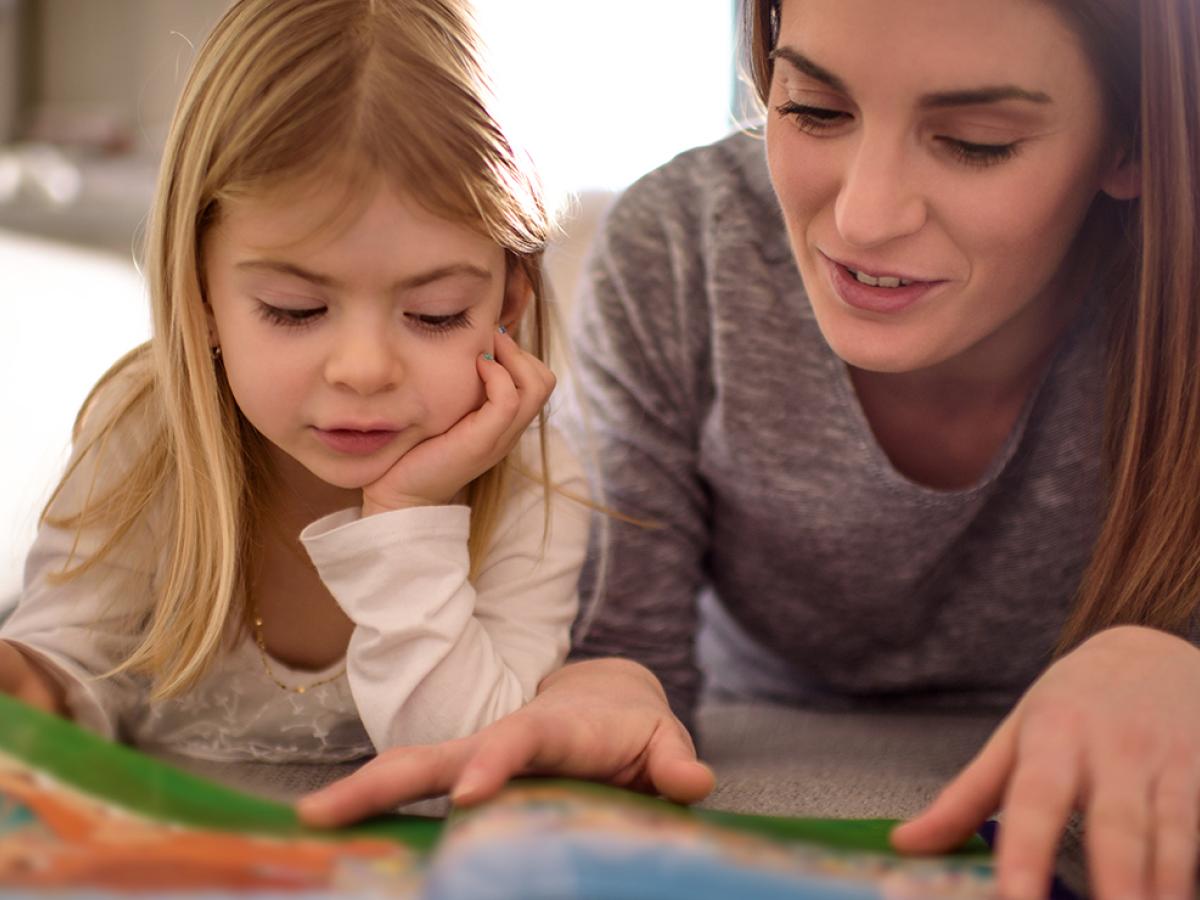 There are a lot of rules that come with parenting:
"Never let your child put their fingers in a light socket."
"Never leave your child unattended with a hot stove."
"Never let your child ride a bike without a helmet."
But if you're looking to narrow down the big-picture parenting no-no's, there's no better source than a pediatrician.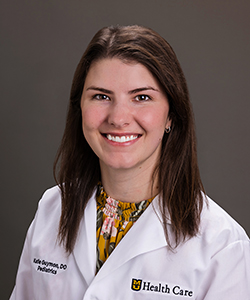 In this installment of our "I'd Never" series, we asked MU Health Care pediatrician Dr. Kathryn Guymon if there are certain things she would never do as a parent. She focused on the aspects of parenting that give kids a leg-up on lifelong health — physically and mentally.
Here are six things Dr. Guymon advises parents never to do:
1. Never Skip Pediatric Well Visits
Annual check-ups are certainly helpful, but are they really necessary? If your child is eating, pooping, sleeping and acting fine, do you really need to make another trip to the doctor?
Yes, says Dr. Guymon. During sick appointments, your pediatrician is focused on specific symptoms. But well visits offer an opportunity to assess your child's health from head to toe.
"It's important to monitor your child or teen's health to make sure they are developing properly," she says. "The goal is to have happy, healthy kids who get to do all the things they want to do during their childhood years."
Well visits matter at every stage of childhood. Every check-up involves basic physical assessments. But depending on your child's stage of life, the focus of the appointment may adapt to their age:
Babies, toddlers and elementary-age children: Your pediatrician focuses on social, emotional, intellectual and physical development to make sure your child is growing appropriately.
Tweens: Puberty and social development take center stage. The pediatrician will guide teens and help them with body image, peer pressure and making healthy lifestyle choices.
Teens: Doctors help teens navigate difficult topics such as mental health, substance use and sex.
"Adolescent appointments also give us a chance to screen for issues parents may not see," Dr. Guymon says. "We screen for scoliosis and depression. During a sports physical exam, we ask questions about shortness of breath or chest pain while exercising. Well visits allow us to uncover concerns before they get too advanced."
2. Never Be Timid With Questions or Concerns
Pediatric well visits aren't just for patients. They provide an opportunity for parents to voice concerns and ask questions.
"As a pediatrician, I'm here to talk to parents about their child's health," Dr. Guymon says. "But parents know their child best. Their concerns allow us to get to the root of the problem and address it. The parent is the child's biggest advocate."
Dr. Guymon recommends that parents examine their child's daily well-being to identify any questions or concerns. Ask yourself:
Is my child's behavior an issue at home or school? Concerning behavior often correlates to an underlying issue. Your child's actions may actually be about sleep, nutrition or a condition such as ADHD.
How is my child's academic performance? Your pediatrician can provide advice, discuss learning disabilities and refer you to a specialist when needed.
How is my child's mental health? If your child is depressed, anxious or suffering from mood swings, your doctor can help assess the situation and connect them with the care they need.
3. Never Not Read to My Young Child
Language often begins with reading. About 85% of the brain develops by age 3, and the amount of talking your child hears in those first three years can predict how well they're doing in school at age 10. The lesson? It's never too early to read to your child.
"Read board books to your 2-month-old child," Dr. Guymon says. "Point at the pictures and colors. Reading, talking and interacting with your kids — especially during those toddler years — is critical for language development."
To encourage reading at all ages, Dr. Guymon's clinic participates in the Reach Out and Read program. They provide an age-appropriate book at well child appointments for children aged 6 months to 5 years. To find out what you should be reading with your child, talk to your pediatrician or visit your local library.
4. Never Go Without a Nighttime Routine
Sleep is important at every age. But while adults can cope with a night or two of poor sleep, children and teens often melt down.
Following a sleep routine doesn't only affect the next day's behavior and mood. Quality sleep is also critical for brain and body development. Sleep can impact:
Ability to adapt
Attention
Learning and academic performance
Memory
Mood and mental health
Motor skill development
Your child's sleep needs will change as they age, but their sleep hygiene should always include:
A regular bedtime and routine
Turning off all screens and bright lights at least one hour before bedtime
Avoiding caffeine and sugar before bedtime
"Try not to wind down with a show or screentime," Dr. Guymon says. "Help your child find a quiet way to relax such as taking a bath, reading or listening to music."
5. Never Let My Child Play Outdoors Without Sunscreen
Early exposure to ultraviolet rays from the sun increases the risk of developing skin cancer later in life. If you make sun protection part of your child's routine, you're laying the groundwork for a lifelong habit.
"Try to get your child accustomed to applying sunscreen whenever they're heading out the door," Dr. Guymon says. "If you get them in the habit, they'll start to ask for it and make sure it happens."
Tips for protecting young skin include:
Use a broad-spectrum sunscreen with sun protection factor (SPF) between 15 and 50.
Apply sunscreen 15 to 30 minutes before heading outside so it can absorb.
Use sunscreen even on cloudy days — 80% of UV rays come through the clouds.
Don't be afraid to layer on hats and sun protective clothing.
6. Never Do Everything for My Child
It's in a parent's nature to want to help their child at every turn. But giving your child some freedom — even as a toddler — can help them develop confidence and learn responsibility at an early age.
"Giving kids choices and letting them learn from their own mistakes is invaluable," Dr. Guymon says. "Allowing some independence helps kids to make decisions and speak for themselves later in life."
Letting your kids help with chores at young age can get messy and really challenge your patience. But children who perform chores regularly tend to:
Be more responsible
Handle frustration and adversity better
Have higher self-esteem
For older kids and teens, taking responsibility for themselves now will ease the transition to college and adulthood later.
---
Next Steps and Useful Resources
Want to discuss more with a pediatrician? Find one today.
Missed other installments of our "I'd Never" serious? Check out: