October 23, 2022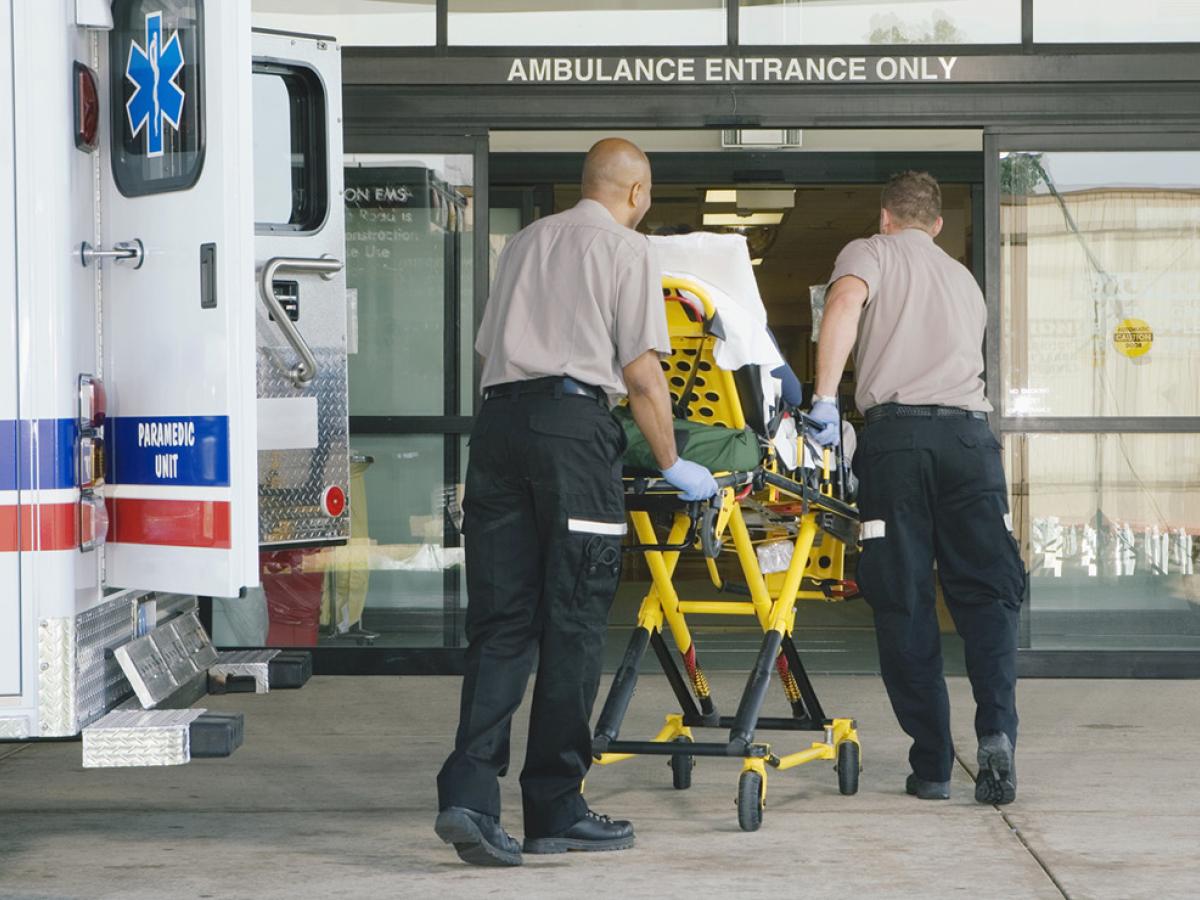 No one plans an emergency. But Americans make more than 240 million calls to 911 annually — that's 600,000 a day. And whether we like it or not, odds are we'll all face a medical emergency for ourselves or a loved one at some point.
The good news is that there are things you can do to make the experience a little easier. Having everything in place before a medical emergency can relieve stress when it happens. It'll also go a long way toward quickly getting you the personalized care you need.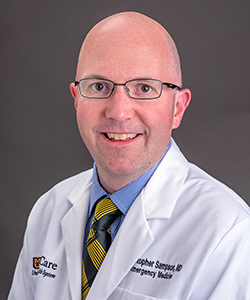 "Being prepared starts before the emergency happens," says MU Health Care emergency medicine doctor, Christopher Sampson, MD. "When someone comes in with a critical situation, and we don't have all the pieces of the puzzle, that's where a delay in care can occur."
Take these steps now to be ready for a medical emergency later:
1. Know the Basics
Knowing how to call for help and where to go can save a lot of time in an emergency — especially if the medical issue is time-sensitive, like a stroke, heart attack or appendicitis.
 Familiarize yourself with:
How to call emergency services from your cell phone and be sure your children know how to do it too.
Important phone numbers, and make an accessible list including local emergency medical services, poison control center, family doctors and emergency contact person.
Lifesaving first aid skills to respond to an emergency quickly.
Local hospitals, determine which are the closest, in-network for your insurance and affiliated with your primary care provider (PCP).
2. Prepare Your Phone for Emergencies
Emergency medical teams can act quickly and with confidence when they know your current medical conditions and what medications you take.
"Your medical history and your medications are an important part of the puzzle when you're trying to figure out what's going on with someone who comes to the hospital," Dr. Sampson says, "But patients in traumas or emergencies can't always provide that."
The good news is that your smartphone can be a wealth of information, even when it's locked. But you need to prepare it ahead of time. A few tips to consider include:
Set up your medical ID on an iPhone: In the health app, you can add medical and emergency contact information. Select the option to show your medical ID when the phone is locked. If you call emergency services from your phone, it automatically alerts the emergency contact listed.
Set up emergency information on an Android: In your settings, look for "emergency information." Add medical and emergency contact information. When you swipe up from a locked phone, you should have the option to tap the emergency button to access your information.
Make an in-case-of-emergency background: Jot your emergency numbers in the notes section of your phone. Screenshot the note and use it as your phone's screensaver.
Label your contacts: Label important contacts with their relationship to you, such as "my wife" or "my mother." That way, anyone who picks up your phone will know who to call.
Prepare your children's phones with crucial medical information in case you aren't with them when an emergency strikes. Dr. Sampson also recommends keeping a charged battery in your car or purse so you won't be caught with a dead phone in an emergency.
3. Have Your Medical Information Physically on You
Smartphones are helpful in emergencies if they are working and in your possession at the time.
"If you're unresponsive and by yourself, it can sometimes take a long time to get hold of somebody who knows what's going on or even to identify you," Dr. Sampson says. He recommends wearing a medical ID bracelet or tag if you have a chronic condition and keeping a card with vital information in your wallet or purse.
The card's information should include your:
Name, address and phone number
Emergency contact information
Blood type
Any chronic diseases
List of medications
PCP name and number
4. Keep a Medical File
If you go to an emergency department within your usual hospital network, they will likely have your medical history recorded in your electronic health record. But if the emergency happens away from home, you'll need to provide that information.
"When someone comes in with a critical illness, and we're trying to figure out their underlying medical problems, the initial stabilization treatment may not be as effective as it could be," Dr. Sampson says.
Create a personal medical file containing every report, image and medical document you receive. Make sure the people in your household know where it is, and make a digital copy of the documents for yourself and your emergency contact. Also, give someone in your family your password list so they can access your records as well as things like banking and insurance information if you are unresponsive.
5. Create an Advance Directive
An advance directive is a legal document that states your preferences for care if you are in an accident or become seriously ill. Having it in place will give you and your family peace of mind that critical care decisions are carried out according to your wishes.
Completing an advance directive is as easy as downloading a form, filling it out and signing it in front of two witnesses or a notary public. Give a copy to your family members and emergency contact person.
6. Get to Know Your Insurance Plan
Hospitals and emergency services will come to your aid regardless of your medical insurance. But you can avoid financial stress if you're familiar with your plan and what it covers while traveling or in case of emergency.
"Nobody goes on vacation expecting to get injured or fall ill, but if you do, it's good to know what to expect," Dr. Sampson says. "You should always understand how your insurance works for emergencies, especially if you're outside your network or in another state."
---
Next Steps and Useful Resources
Want to learn more about emergency services? Read more.