By: Leigh Ann Clayton
October 24, 2023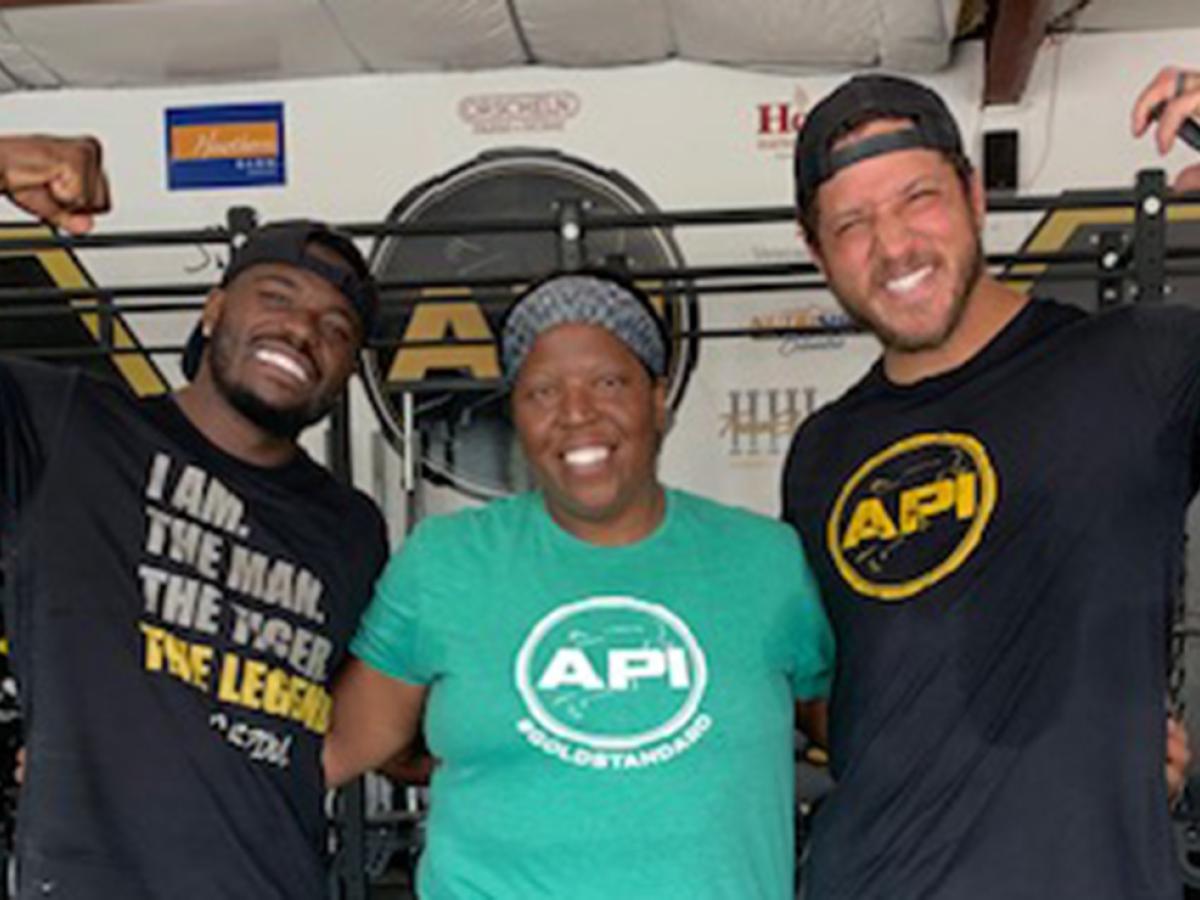 I'd like to take you on a journey, starting from the very beginning, to share this profound, out-of-body experience with you. It all began in late October 2021, when I set a personal challenge for myself: To consistently work out at the gym 20 times a month for a full year. I was feeling good and proud of myself as I almost was at the end of my goal. I decided to begin this blog with this specific moment because my gym community was a vital source of unwavering support throughout my journey.
THE BEGINNING: October 2021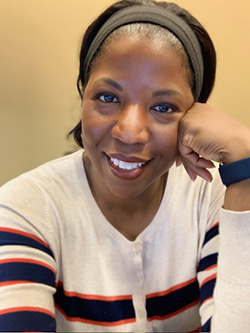 During one of these workouts, I felt a stinging painful sensation in my right armpit. I touched it and immediately felt two large bumps. My assumption was that a couple of lymph nodes were irritated, and they would go back to normal on their own. My sister-in-law made the comment that perhaps I should get it looked at. She had lost her mother to breast cancer 25 years earlier. I had an upcoming appointment with my primary care provider, so it worked out. A little over a month and a half had passed before my appointment in December and the mysterious lumps did not go away. In the back of my mind, I was worried, but you tell yourself, "This can't be anything, right?" Well, I have my appointment and my doctor checks my armpit and feels that there isn't a concern. At that very moment, the little voice in my head should've spoken up and requested further testing to ease my mind, but I did not. This is a moment in time I will never forget.
As time went on, the lumps continued to hang around so now I'm becoming alarmed as it is now the new year. In late March 2022, MU Health Care's mobile mammography van was making a trip to campus, so I decided to reach out and make an appointment. Unfortunately, the date given was a date I would be out of town. Eventually, I had to get back to my primary care provider for a second look which took place in mid-April. By that time, another lump had appeared in my breast.
During this appointment, it didn't take my physician very long to make the decision to refer me to Ellis Fischel Cancer Center for a mammogram and ultrasound. I left that day feeling 50/50. I was making better choices health-wise with exercise, eating a little better and drinking less alcohol; this will be minor, and life will move on. So, my thought was onto the next appointment.
WHAT DID YOU SAY?
April 25: I arrive for my appointment at Ellis Fischel for my mammogram and ultrasound alone (big mistake) ready to get this over with. I am taken through the necessary steps and then led to the room to be screened. Once the mammogram is complete, the technician asks me to wait in the room while she steps out. Next, I am transitioned to the next room for the ultrasound. The ultrasound is fairly quick and again, the technician asks that I wait in the room. This time, a doctor returned with her and the look on her face made my heart drop. The doctor stated that what he was looking at made me a candidate for high-risk breast cancer, and that I would need to return the next day for a biopsy. WHAT? I can't recall the exact words, but I do recall "high-risk breast cancer." From that moment on, I think my mind left my body. Nothing made sense and to this day, I still don't know why I had to go through this. I decided to return to work after my appointment and as I parked in the parking garage, I called my sister-in-law freaking out wondering what I had done in life to be in this moment.
April 26: I return the next day for the biopsy ready thinking that this is all a formality. This can't be right. In fact, I asked the technician could the doctor be wrong. She felt so bad that she didn't respond. When the attending physician entered the room, I asked again, "Could he be wrong?" Dr. Elwing calmly said "no" and showed me what they were looking at with the ultrasound machine. The best and worst education I have ever received.
Find Your Community
The results were in: Stage 3 triple-negative breast cancer that has metastasized, or spread, to the lymph nodes. Time to get after it. The power of a supportive community becomes not just evident, but essential. Building a community of support during breast cancer treatment can make an enormous difference in the journey towards healing and recovery. My journey to becoming cancer-free was through a series of chemotherapy, surgery, radiation, immunotherapy, as well as a year of chemotherapy via pill form. A port was surgically inserted and two days later treatment began.
Family and Friends:
My immediate circle, comprised of my brothers, sister and friends, was often my first line of support. They provided emotional strength, accompanied me to appointments and assisted with everyday tasks. Their unwavering presence alleviated some of the emotional stress and physical ailments that come with treatment.
My Gym Community:
While it may seem counterintuitive, one place where you can find inspiration, strength and a sense of community during this challenging time is at your local gym. Exercise not only strengthened my body but also bolstered my emotional resilience. The gym was a place where I could release stress, clear my mind and find a sense of accomplishment. For me, that was API here in Columbia, Missouri. I cannot tell you how supportive the trainers have been through my journey. My fellow gym mates have become some of my greatest friends.
Building a community at your local gym during breast cancer treatment is a testimony to the strength of the human spirit. It's not just about physical fitness; it's about the profound connections you can make with others who understand your struggle and the empowering sense of purpose that comes from working towards a healthier, happier life.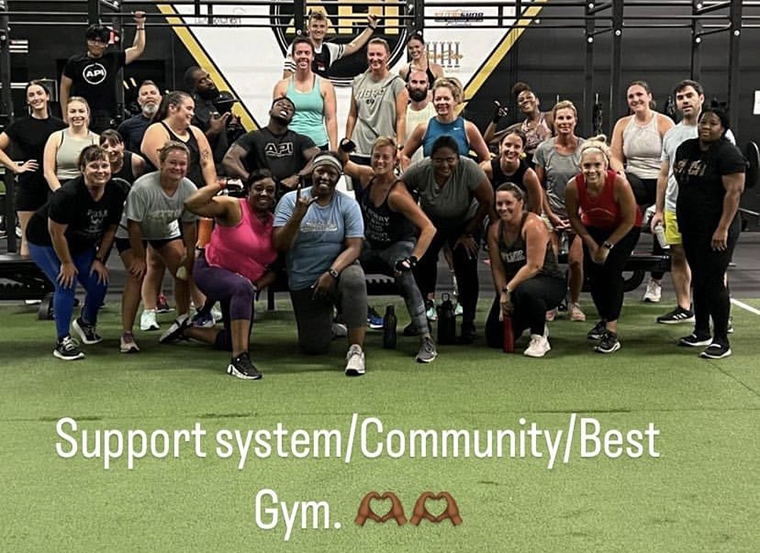 THIS IS WHERE I LEAVE YOU
Hearing a cancer diagnosis is truly disheartening, but by assembling the right pieces of support and with the incredible staff at Ellis Fishel, victory is possible.
I would like to think that my workout streak helped me prepare for the months of treatment, but the truth is that fighting breast cancer was much harder than getting up every morning to lift weights or do cardio. It's something I could not have done alone, and I am so grateful I didn't have to. Although I was scared, my family, friends and gym mates were there for me whenever I needed them. And although my diagnosis was very serious, everyone on my medical team at Ellis Fischel had the experience and compassion to help me finish my fight.
In the gym and outside of it, I discovered that the greatest strength and most valuable asset in my journey has been that community.
Leigh Ann is a resident of Columbia, MO a sister to four brothers and one sister, and is a proud aunt and great aunt to many nieces and nephews. Leigh Ann works for Mizzou in the Division of Student Affairs and enjoys true crime, trivia and her API community.
---
Next Steps and Useful Resources