By: Nikki Carter, director of diversity, equity and inclusion at MU Health Care
February 16, 2021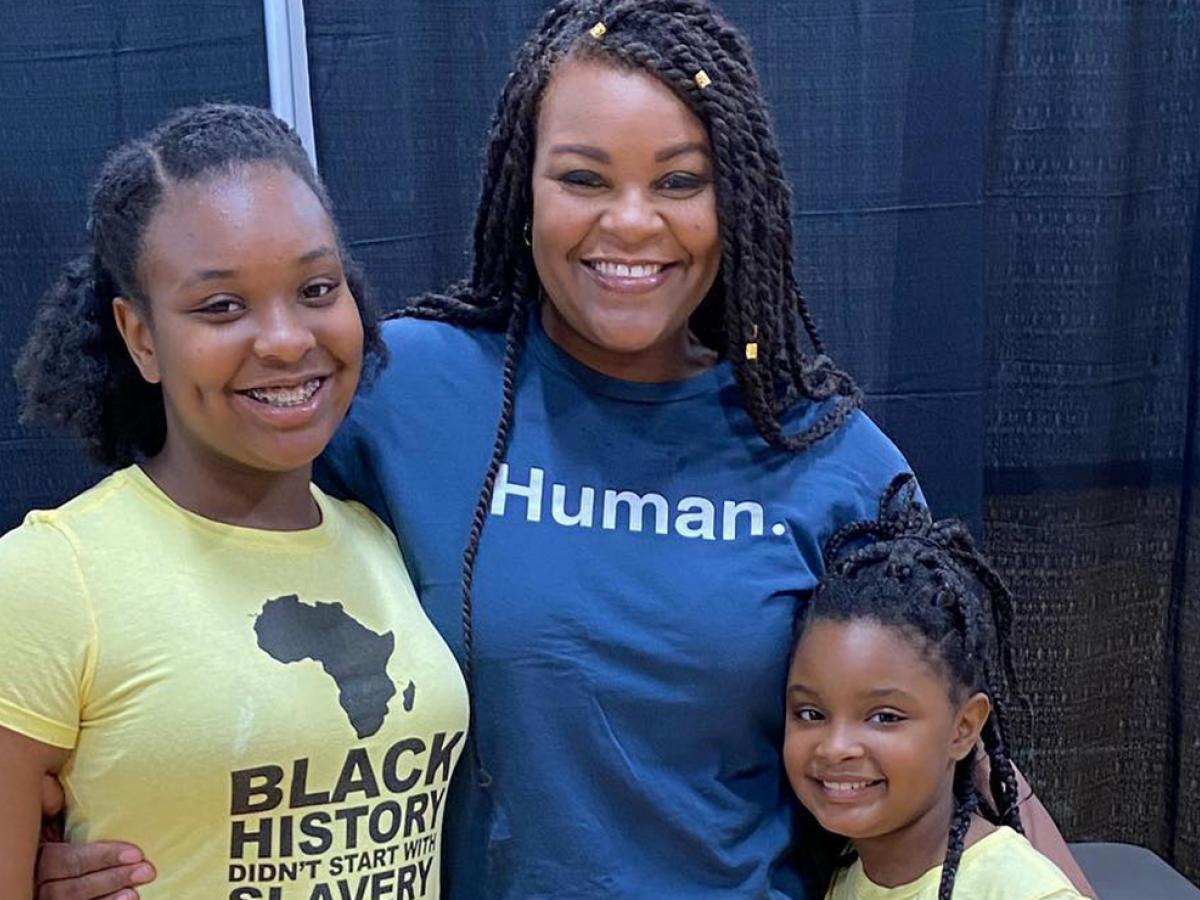 For Nikki Carter, director of diversity, equity and inclusion at MU Health Care, Black History Month is a special time of the year — not just for her professional goals of creating a workspace that makes everyone feel welcomed and valued, but for her personal goals as well. As a Black woman raising Black children, Black History Month is the anniversary of a year-long effort she makes to show her daughters the importance of knowing and embracing their roots.
Here, she explains: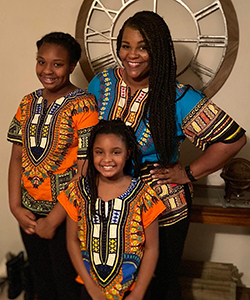 We are in the midst of a special time of year for me and my family: Black History Month! In my home, we consider the month of February to be our anniversary month because — as a Black woman raising Black children — learning about our history has become an intentional effort we practice all year long.
Contributions, Celebrations and Uncomfortable Truths
I am always looking for opportunities for my girls to learn, grow and truly appreciate their history and culture, because — through no fault of my parents — it was not the opportunity that I had in my youth. Resources just weren't the same back then.
I teach my kids the history of our ancestors and their contributions that I was not exposed to as a child. We celebrate important events like June 19, otherwise known as Juneteenth or Emancipation Day — an American holiday that commemorates the June 19, 1865, emancipation of enslaved African Americans throughout the former Confederate States of America. I talk with them about the significance of Independence Day on July 4 but tell them the uncomfortable truth that though we celebrate the 13 colonies gaining freedom from the British in 1776, our ancestors were still enslaved for close to 100 more years.
Right after we celebrate the traditions of Christmas and open gifts on Dec. 25, the next day we roll right into seven days of Kwanzaa, where we immerse ourselves in our culture and the celebration of our shared heritage across the African diaspora.
For the last several years, on the first school day of Black History Month, I send my girls, now in second and sixth grades, to school in T-shirts with a reminder message printed on them that simply states, "Black history didn't start with slavery." I share with my girls the rich history of our ancestors on the continent of Africa. One of my favorite quotes says, "They didn't steal slaves. They stole scientists, doctors, architects, astronomers, teachers, entrepreneurs, fathers, mothers, sons, daughters, etc., and made them slaves."
I love that quote because it is so easy to strip away a rich history and humanity with the belief that the African contribution began and ended with the institution of slavery. My desire is that my girls wearing their Black history shirts will act as a subtle reminder to all who see them that it is time to change the narrative.
Representation Matters
I've been asked on more than one occasion if Black History Month is still relevant. We look at the accomplishments of Black people in our more recent history and think that we have "overcome" and all of that dark history is behind us. My answer to that is simple: Until we do a better job of incorporating Black history into a full account of American history, then it is still important. Until we have a greater understanding of the impact that the institution of slavery had on the African American experience through today, it is still important. February provides opportunity to immerse ourselves in the learning of a people whose history is rooted in liberation born out of trauma.
We should learn about and celebrate the leaders and waymakers throughout Black history, knowing the past opens the door to our future.
In my schooling, the only stories of my ancestors I remember were dark histories of slavery and a difficult civil rights era. Outside of the safe but important stories regarding Dr. Martin Luther King Jr. and Rosa Parks, I don't remember many stories of my ancestors that provided a sense of hope and aspiration. And honestly, I cannot help but wonder what life could have been had I been exposed to a history centered in liberation and Black excellence versus a history rooted in tragedy and despair.
Where could I be had I been provided examples of those who looked like me doing great things so that my worth was affirmed for me and those who looked like me, as well as all children around me, so there was a shared understanding of my humanity, too?
Representation is so important and should show up in the histories we teach our children. I reflect often about how knowing a true account of my own history could have had a deeper impact on how I thought of myself and my future. That drives the reason I am actively teaching my own children a full account of their history.
Making sure representation is prevalent for all is imperative to creating the inclusive community we want to see. It's so necessary.
As a Black woman, I acknowledge that much of our history is painful … ugly … trauma-filled. But our history is also powerful and filled with stories of liberation and triumph. Let's celebrate our entire history and use it to build a future that we can all be proud of.
Here's to February … our anniversary month!
---
Next Steps and Useful Resources