June 23, 2022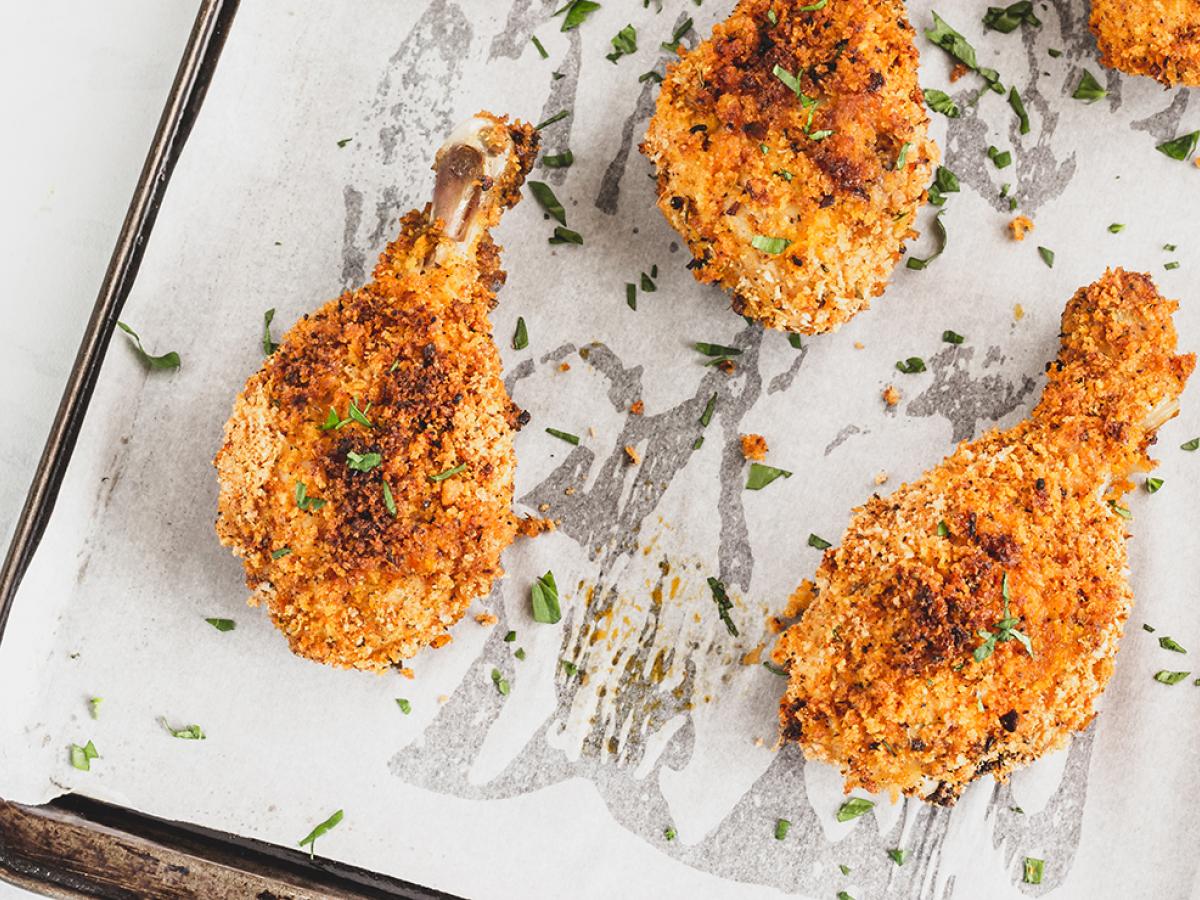 America is a melting pot for sure. And some of the most comforting cultural food to come out of that pot is soul food — down-home cooking that stems from early African American communities in the rural South.
Soul food features a unique blend of sweet, savory and smoky flavors — think fried chicken, collard greens, cornbread and sweet potato pie. The richness of these southern dishes makes them quintessential comfort food. But the traditional ingredients and cooking methods used can often make soul food high in fat, sodium and calories.
The good news is that even though soul food may seem like a no-go for healthy eating, you don't necessarily have to give up this feel-good cuisine. You just need to give it a minor makeover. In this second installment of our series on eating healthy across several cultures, Elizabeth Freeman, clinical dietitian at MU Health Care, shows us how to enjoy the rich flavors of this comforting southern food in a healthier way.
Making Healthy Soul Food at Home
Soul food's rich meals may not match your idea of healthy home eating. But with a few small changes, you can maintain all the comfort of soul food without the calories and fat.
Healthy Ingredient Swaps
The hallmark of soul food is that it's made from scratch — good news when you need to tweak the ingredients without losing the essence of the cuisine. Try using:
Heart healthy oils instead of solid fats: The fat in butter, shortening and lard is mostly saturated and can cause cholesterol to build up in the arteries. Instead, opt for oils such as olive, canola or peanut, which have healthier fats and are better for your heart. Whenever possible, use nonstick spray oil to lighten up even more.
Reduced-fat dairy products: Cut the calories whenever possible by substituting reduced-fat cheese and low-fat or skim milk for fat-laden cream and cheese.
Smoked spices or turkey breast instead of pork products: Soul food tends to get its savory, rich flavor from ham, bacon or salt pork. Using spices such as smoked paprika or smoked salt seasoning will yield the same flavor without the extra sodium, fat and nitrates found in processed meat. In greens and dishes that call for high-sodium meats like ham hocks, substitute smoked skinless turkey breast instead.
Whole grains instead of refined grains: Some traditional soul food dishes like macaroni and cheese and cornbread use refined flour and degerminated cornmeal, which is missing the nutritious bran and germ. For a healthier recipe, use whole wheat pasta, whole wheat flour or whole grain cornmeal.
Smart Cooking Methods
When cooking healthy at home, ingredients are just half the battle. Making smart cooking choices helps retain more nutrients, reduce fat and avoid adding toxins. When preparing soul food-inspired dishes typically fried in oil (chicken and okra) consider using an oven or air fryer. Both can deliver a crispy texture with little to no oil. Instead of sautéing greens in bacon grease with ham hocks, consider preparing them in a slow cooker. You can also sauté them using vegetable broth and just a small amount of olive oil.
Eating Healthy Southern Food When Dining Out
Authentic soul food restaurants are worth a visit. But to keep the meal healthy, there are some steps you can take:
Load up on plant-based options: Braised collard greens and stewed black-eyed peas offer a healthy alternative to fat-laden sides such as macaroni and cheese or candied yams. Both are high in fiber and nutritional benefits.
Divide your meal into smaller portions: While you may not be able to control the ingredients or how they are cooked, you can control how much you eat. Eat only half of what is served — you'll be glad you did when you enjoy the leftovers the next day.
Soul Food Recipe Makeover: Crispy Oven Fried Chicken
Craving the crispy, moist flavor of fried chicken and the flavors of soul food? This recipe from the National Heart, Lung, and Blood Institute creates the comfort of soul food fried chicken with healthy twist:
Start with 8 pieces of skinless chicken (breasts and drumsticks). Wash and pat dry.
Combine ½ cup fat-free milk or buttermilk with ½ teaspoon of poultry seasoning in a bowl and set aside.
In a plastic bag, combine:
1½ tablespoon onion powder
1½ tablespoon garlic powder
2 teaspoons black pepper
2 teaspoons crushed red pepper
1 teaspoon ground ginger
1 cup crushed cornflakes
Dip each piece of chicken in the milk mixture and then shake in the bag with spiced cornflakes.
Refrigerate for 1 hour.
Remove chicken from the refrigerator and sprinkle it with ¼ teaspoon smoked paprika.
Place chicken in baking pan coated with nonstick cooking spray.
Cover with aluminum foil and bake in 350 F oven for 40 minutes. Remove foil and continue baking for additional 30 to 40 minutes. Do not turn the chicken during baking.
---
Next Steps and Useful Resources